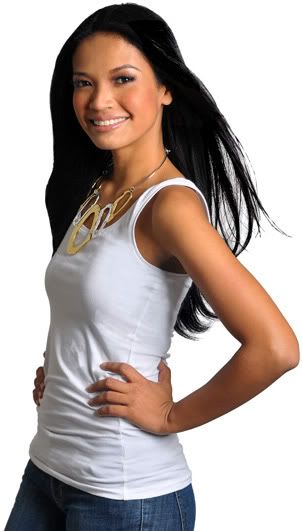 Thanks for dropping by! I'm an emcee, TV presenter and actress. I started this website so that you can know a little bit about me before we work together.
I started performing when I was four – I was spotted and cast in a Magnolia commercial. It gave me a taste of how weird and wonderful the world of entertainment is – and I've been doing this ever since.
I love what I do, because I love interacting with people, and listening to the stories they have to tell. Whenever I meet someone new, I always try to make him or her feel comfortable. Lots of presenters think that the job is about talking, but I believe that it's about listening. You need to know your audience, identify with them, warm them up, and win them over.
That's why my favourite jobs so far include rubbing shoulders with some of Malaysia's best known musicians as the host of Muzik-Muzik, being a brand ambassador for Watsons, and touring schools with Kotex, and talking to teenage girls about coming-of-age issues. Recently, I played Deena Jones in the Malaysian staging of "Dreamgirls". Having to deliver a perfect performance for two weeks straight was exhausting, but inspiring – and I hope to do more musicals.
So if you're holding an event, or producing a TV show or musical – I'm the perfect person. But don't take my word for it – download my press kit below, and check out some of the testimonials from people I've worked with. Or just get in touch, tell me about your project, and how I can help.